Main content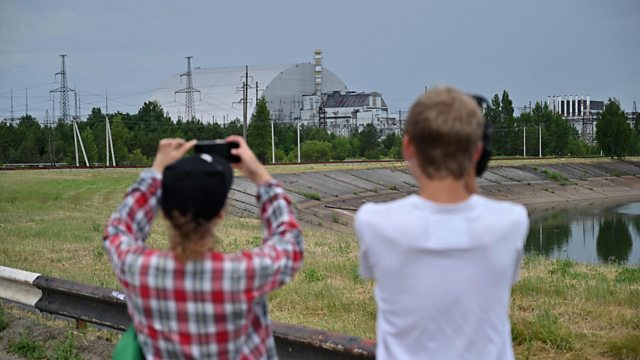 Dom Joly: I visited Chernobyl as a dark tourist
The success of Sky Atlantic drama Chernobyl has led to a rise in the number of tourists visiting the Ukrainian power plant.
Trips to the site have been popular for years, but there are reports that tour agencies are seeing a 40% rise in bookings because of the TV series.
Comedian and author Dom Joly is a self-confessed dark tourist who has visited Chernobyl.
Dark tourism is where people visit sites of death, tragedy and destruction.
Speaking to 5 Live's Sarah Brett, Joly said visiting the site was a way of "touching history".
Duration: