Main content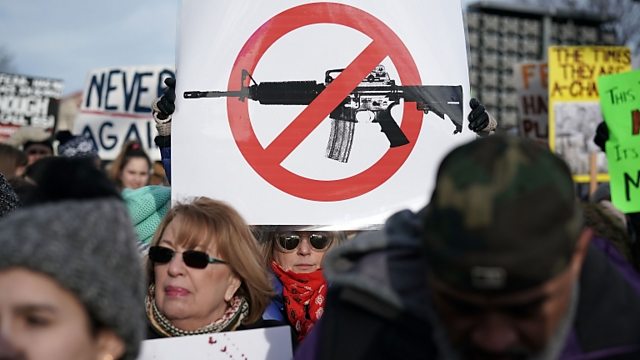 US gun control
Is it time for stricter gun control laws in the US?
Some US states are planning to introduce new gun control laws but many local police forces say they won't enforce them because they violate gun-owners' rights. BBC's North America Correspondent, Aleem Maqbool reports from Colorado.
(Image: March For Our Lives campaign, Washington 2018, credit: Getty Images)
Podcast
Insight, analysis and debate as key figures are challenged on the latest news stories.