Main content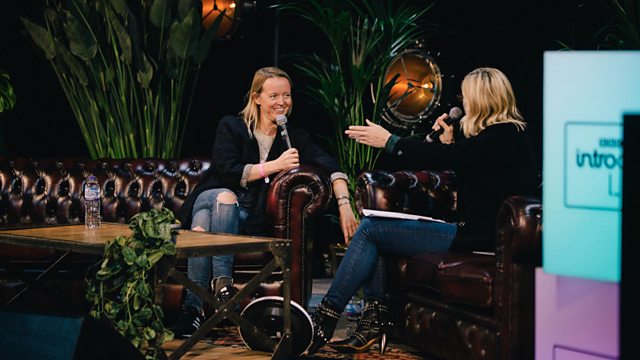 Andrew Marston looks at Malvern's WestFest and Glastonbury
Unsigned, undiscovered and under-the-radar music from Herefordshire and Worcestershire.
• Hearing from Emily Eavis on how to play at Glastonbury.
• Lewis Capaldi is on following his surprise set on the BBC Introducing stage.
• We're also at WestFest, taking place in Malvern this weekend.
• Why Redditch is on the lookout for the next John Bonham.
• Previewing next weekend's El Dorado at Eastnor Castle, with Kool & The Gang in Ledbury!
Music Played
Appearing at our next recording session

Appearing at WestFest

In the Gig Guide

Appearing at Glastonbury

In the Gig Guide
29 June: West Fest, Malvern
West Fest brings together a variety of musicians, artists, craftspeople and performers from the area in order to help promote them to the wider audience. 
 
The festival is a non-profit organisation, with the proceeds distributed to organisations within the local community.
Musicians' Masterclass
It started as small gathering back in 1970; you could get in for £1, you'd get free milk and it brought together 1,500 people.
 
Glastonbury has now expanded to be one of the most famous festivals in the world with 175,000 people there last year across 100 stages.
 
1971 saw the first incarnation of the Pyramid Stage - a 1/10th replica of the Great Pyramid of Giza. Performers, that year, included David Bowie and Fairport Convention.
 
Emily Eavis is the godmother of festivals and is responsible for booking acts like Jay-Z, Kanye West, The Rolling Stones, Stevie Wonder, Beyonce and many, many more.
 
Glastonbury and BBC Introducing have worked together to create one of the most sought-after stages at the festivals for new artists.
 
But who are the stars of the future? We find out in this week's BBC Introducing Musicians' Masterclass.
5 - 7 July: El Dorado @ Eastnor Castle nr Ledbury
This year, the organisers have delved even deeper into the wonders of the lost kingdom to bring you more stages, more activities, more music, more food choices and more magic than ever before. 
 
2019 sees another mammoth line up with headliners Kool And The Gang bringing the party as well as other big names including Andy C, Shy FX and many more!
Lewis Capaldi on the BBC Music Introducing stage @ Glastonbury
Lewis Capaldi has come a long way since his first stage performance – singing Queen's We Will Rock You at a French karaoke bar on a family holiday.
 
Yesterday, he went back to where it all started - by playing a secret surprise set on the BBC Music Introducing stage at Glastonbury.
 
Capaldi has now played four sold-out back-to-back tours, and in his first 10 months of touring sold 60,000 headline tickets.
Young Drummer of the Year
There are just a few days left for rising stars from Redditch to have the chance to become the next drumming legend by entering a brand new competition.
 
The Palace Drum Clinic, which runs monthly events with internationally renowned artists, are encouraging young, enthusiastic drummers to apply.
 
The PDC Young Drummer Competition is open to anyone aged 11 to 16-years-old or 17 to 21-years-old with three prizes up for grabs; one for each age group as well as an overall winner.
 
Anyone interested in taking part must apply at PalaceDrumClinic.com before July 1. Entry costs £10.
 
Shortlisted drummers will go on to compete at the final on September 21.
Features
In the gig guide: Looking ahead to Linton Festival, El Dorado at Eastnor, Ledbury Fringe and Woo Fest in Upton.
In the news: What Stormzy was doing in Redditch ahead of his Glastonbury headline set.
BBC Music Introducing in Malvern
At BBC Music Introducing in Hereford & Worcester, we support the very best new music from across the region.
 
Since 2005 we've broadcast around 1,500 sessions, helping to showcase some of our area's most talented musicians.
 
We've handpicked some of our favourite acts to join us on stage at the Malvern Cube on Sunday, 14 July from 7.30pm.
 
These artists didn't even know they were being considered – and we hope this inspires people to keep sending in their music, because we really do listen to everything.
 
Admission is free.