Main content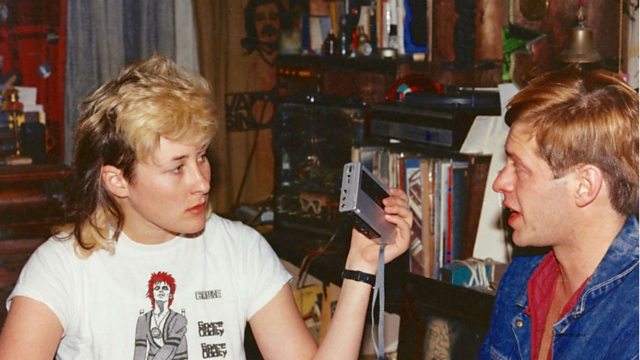 Rock 'n' roll through the Iron Curtain
Joanna Fields was born in California brought up to mistrust Communism, so as soon as she could, in 1984 she went to the Soviet Union. She met underground rock musicians like Boris Grebenshchikov and his band Akvarium, banned from releasing music or playing official concerts and thought someone should get their music out to the West.
Joanna has now written an account of her tape smuggling, dope smoking rock 'n' rolling years as she shuttled across the Iron Curtain and released a ground breaking double LP called Red Wave, featuring four underground bands and music that many in the West simply thought didn't exist.
Of course she needed a code name. She chose Stingray. From California, Joanna Stingray told Newsday's Lawrence Pollard some of her amazing story which all started with a tourist trip to the USSR.
(Pic: Joanna Stingray and Boris Grebenshchikov of the band Akvarium ; Credit: Joanna 'Stingray' Fields)
Duration:
More clips from Newsday