Main content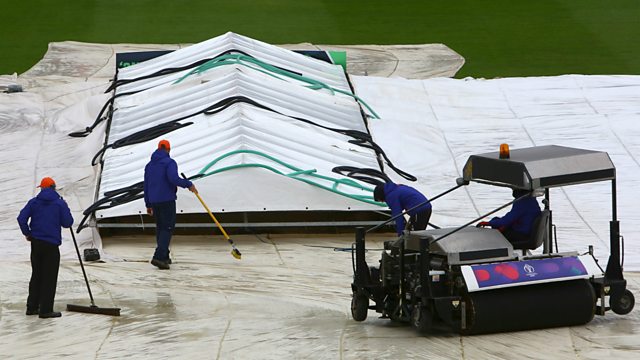 CWC Day 13: Swanny's guide to rain delays and cricket-loving corgis
Sri Lanka's washout-inspired march to the semi-finals continues.
Yet more rain means Sri Lanka and Bangladesh never even take the field but fortunately Graeme Swann and Paul Farbrace are in superb form as they guide us through what happens in the dressing room during rain delays, how not to coach a player and the mentality of a successful spin bowler. Plus, Dan Norcross and Andy Zaltzman debate the pros and cons of moving the tournament to Mauritania.
Podcast
Insight and analysis from the Test Match Special team, plus interviews with top players.