Main content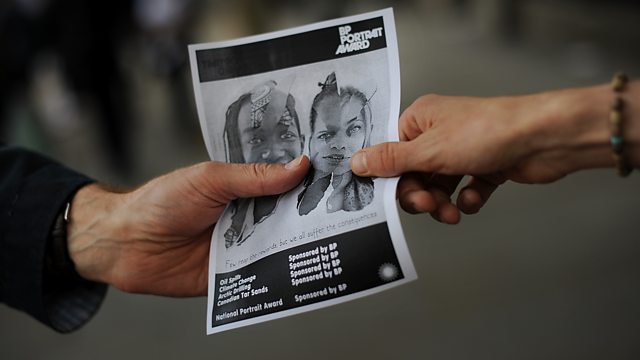 BP & climate change
BP sponsoring the National Portrait Gallery Award "is a problem" says one of its judges
One of the judges of the prestigious BP National Portrait Gallery Award tells the Today programme it "is a problem" BP sponsors it. Gary Hume says it gives one of the world's biggest fossil fuel producers legitimacy at a time when we should be acting urgently to tackle climate change. He adds: "BP could carrying on supporting the gallery without putting their name anywhere."
(Image:An anti BP protester hands out leaflets, credit: BEN STANSALL/AFP/Getty Images)
Podcast
Insight, analysis and debate as key figures are challenged on the latest news stories.