Main content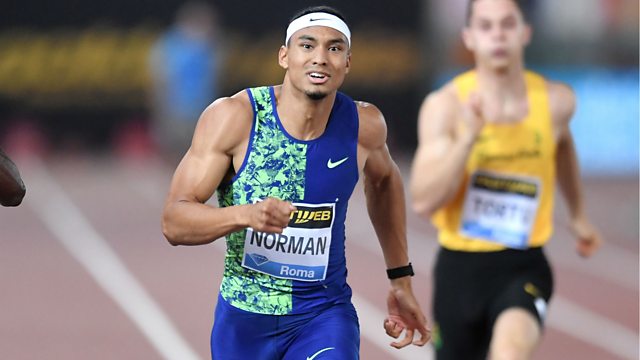 The Warm Up Track: BBC Athletics Podcast, Episode three
On episode three we are in Rome and joined by Kori Carter and Michael Norman.
Welcome to our new athletics podcast, The Warm-Up Track, where we take you behind the scenes at the Diamond League, bringing together global superstars for the track and field conversation you never get to hear.
This week the BBC's Ed Harry and Ade Adedoyin are joined by the World 400 Hurdles champion, Kori Carter, and a rising star of the 200 and 400 metres, Michael Norman, to chat all things track and field and everything in between.
Who has a dog named after a character from the Lion King? Who lists 'not cooking' as being among their interests? Who warms up to Beyonce? Who has a list on their phone of things they want to eat?
If you could have an 'eat-cation', like a vacation but all about eating what you want, what would be Kori and Michael's ideal single day menu?
Have a listen and find out ...
Photo: Michael Norman (Getty Images)