Main content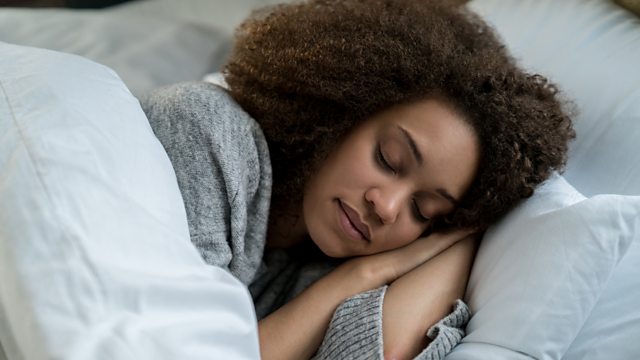 Everything you wanted to know about sleep - answered
Want to make the most of your forty winks? Best-selling author, sleep expert Matthew Walker, shares his top tips. They cover everything from nightmares, to jet lag, to caffeine.
Do you struggle with sleep? Or just curious about how to get the most out of your forty winks?
5 Live's Nicky Campbell and Rachel Burden spoke to best-selling author and professor of Neuroscience and Psychology at the University of California, Matthew Walker, who answered listeners' calls.
From dealing with nightmares, to adjusting to shift working, to helpful (and unhelpful) sleep routines - no stone was left unturned.