Main content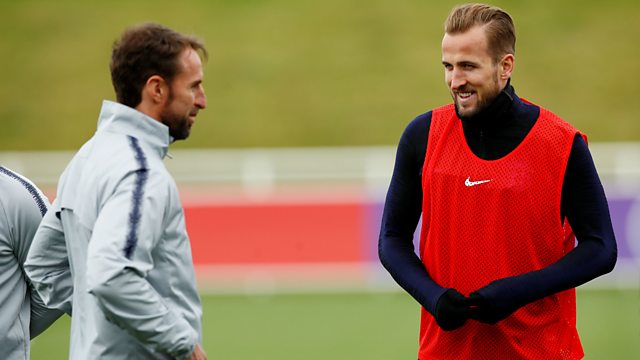 Can England set up a final with Ronaldo's Portugal?
Steve Crossman is joined by Chris Sutton and Chris Waddle in this Nations League episode
Steve Crossman is joined by not one, but two Chris' in the form of Mr Sutton and Mr Waddle as well as John Murray and Ian Dennis to get the latest from the England squad ahead of their Nations League semi-final game against the Netherlands. They speak exclusively to Gareth Southgate and Raheem Sterling and even the Netherlands captain, Virgil Van Dijk makes a pod appearance. We find out if Harry Kane is fit to start, and try and get to the bottom of the story involving Raheem Sterling and the captaincy, after he admitted that he was "fuming" after his management company claimed he would captain England on Thursday. Also the guys discuss the form of Portugal's Cristiano Ronaldo, after scoring a hat-trick to ensure his national side beat Switzerland by three goals to one. Not only that, the pod heads to France to get the low down on the England women's team before the start of the World Cup. Caroline Barker catches up with a famous face from the England set-up, but who could it possibly be? You will have to listen to the podcast to find out!