Main content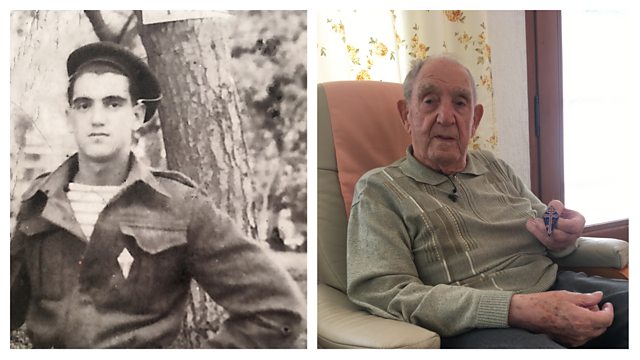 75th Anniversary of D-Day - A French Veteran's story
PM is marking the 75th anniversary of D-Day, June 6th 1944, by hearing experiences of the Normandy landings from both veterans and civilians.
When we talk about the Allies, we tend to think about British, American and Canadian infantries, but among the thousands of soldiers who landed on the beaches during Operation Overlord, were 177 elite members of the French Free Forces.
Leon Gautier was a 21 year old Special Forces Marine Commando attached to the British No.4 Commando unit; he's now one of only three surviving members of that troop. Emma Jane Kirby spoke to him at his home in Ouistreham, less than a kilometre away from the beach he stormed 75 years ago.
(Photo montage: Leon when he was younger and Leon now at 96 Credit: Leon Gautier)
Duration:
Featured in...
Emma Jane Kirby hears first-hand accounts of the Normandy landings in June 1944.
More clips from PM