Main content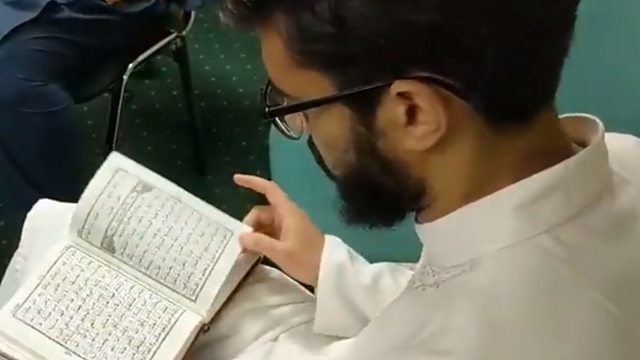 Spiritual Retreat
Is cutting down on food, sleep and distractions the secret to spirituality?
As Ramadan draws to a close, some Muslims around the world are spending the final days in solitude inside a mosque. It's a practice known as Itikaf - a spiritual retreat in which a worshipper spends the last ten days of Ramadan in seclusion. Today's Atif Rashid spoke with 23-year-old medical student Saad Lakhani who was taking part for the seventh time in Birmingham Central Mosque.
(Image: Saad Lakhani, credit: BBC)
Podcast
Insight, analysis and debate as key figures are challenged on the latest news stories.