Main content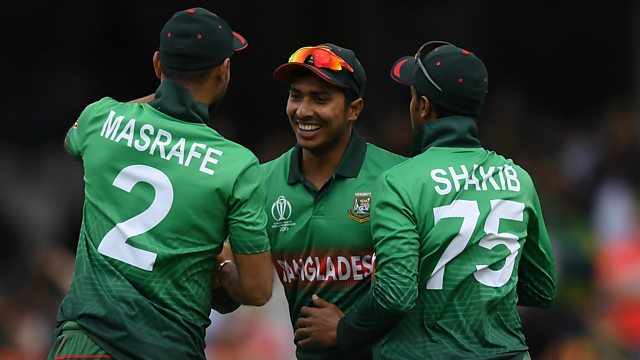 CWC Day 4: Time for South Africa to press the panic button?
Bangladesh win the best match of the tournament so far to heap pressure on South Africa
Are South Africa's worst nightmares about this World Cup already materialising? Do Bangladesh have the quality to challenge any side at the tournament? Questions posed by Dan Norcross and answered by Alec Stewart, Natalie Germanos and Roushan Alam on this episode of the TMS podcast at the World Cup. Andy Zaltzman's also on the pod to discuss whether 'pulled crickets' will ever become a thing, and the best crowd catches he's ever seen. You'll also hear from Eoin Morgan ahead of England's second match against Pakistan.
Podcast
Insight and analysis from the Test Match Special team, plus interviews with top players.