Main content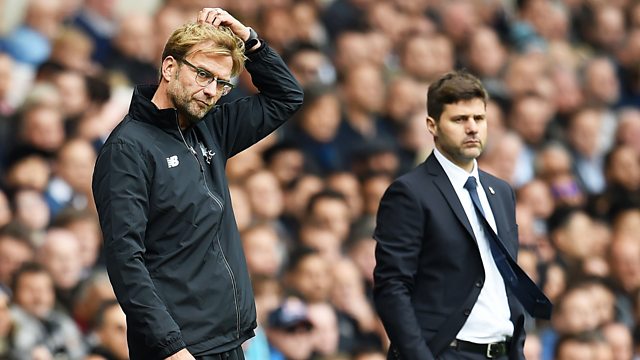 The Big Champions League Final Preview Pod
On the eve of Spurs v Liverpool we are joined in Madrid by the Burnley manager Sean Dyche
We are building up to one of the biggest matches in English football history with Mark Pougatch, Chris Sutton and the Burnley manager Sean Dyche.
Should Mauricio Pochettino play Harry Kane from the first minute? And we hear how Sean Dyche would set up his team to play against both Liverpool and Tottenham Hotspur.
We are also joined by Tottenham fan Ben Haines from 90min and John Gibbons and Neil Atkinson from the Anfield Wrap who had quite an adventurous trip from Merseyside to Madrid...