Main content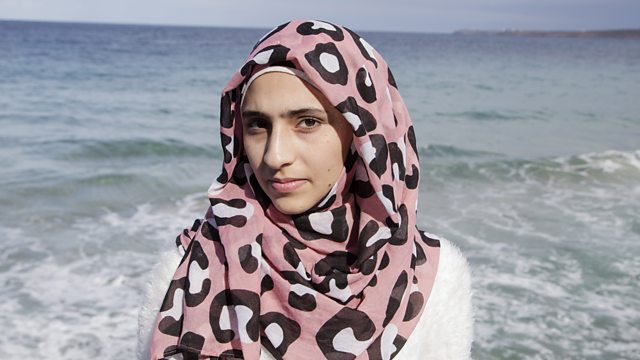 Beyond Borders: Seeking safety in Sweden and Germany
The stories of six Syrian refugees across the world, followed over five years.
For over five years, British-Lebanese journalist Zahra Mackaoui has been following the stories of a group of Syrians, who have scattered across the world in search of safety. She originally met and interviewed them in the early years of the long-running civil war in Syria.
Zahra travels to rural Sweden to meet Doaa Al-Zamel, who survived the sinking of a boat in the Mediterranean by floating on an inflatable ring. Her story has now been optioned for a film by Steven Spielberg. Also in Europe, Fewaz and his family have found refuge near Bremen – and though he is grateful for Germany's hospitality, he is finding it difficult to integrate. She ends the series with Faysal, who escaped to Turkey before returning to his home city of Kobani in Syria. The war there has finished but danger remains – and he himself was critically wounded.
(Photo: Doaa al-Zamel. Credit: Elena Dorfman, Archive: UNHCR)
Featured in...
The world is on the move, but what are the stories behind the numbers?
Podcast
Download the latest documentaries Investigating global developments, issues and affairs.