Main content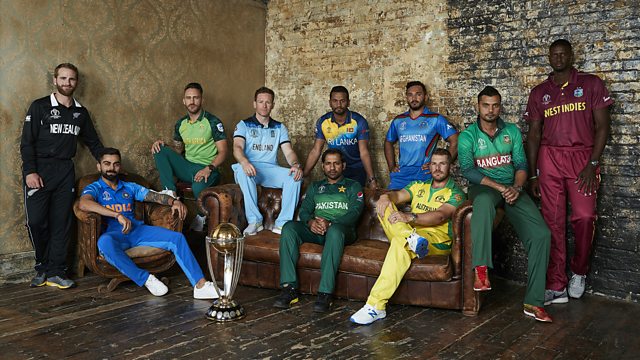 The Cricket World Cup Countdown
The Stumped presenters reveal their ten greatest matches of the Cricket World Cup.
Stumped presenters Alison Mitchell, Charu Sharma and Jim Maxwell count down their ten greatest ever matches from the Cricket World Cup.
We hear some of the key moments and speak to the players who were involved in those stand out games.
Photo: The ten captains from all of the teams involved in the 2019 Cricket World Cup (Getty Images)