Main content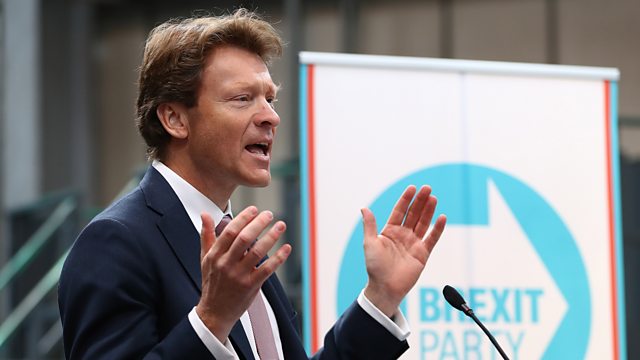 Brexit Party defends donations sources
The Brexit Party has insisted that it is not breaking Electoral Commission rules in accepting donations which could be from foreign sources.
Speaking on BBC Radio 4's Today programme, Brexit Party chairman Richard Tice said: "We've got a PayPal account for people paying less than £500; above that we apply the appropriate Electoral Commission rules."
Asked if he could confirm whether the party takes cash from foreign citizens, Mr Tice said: "I don't sit in front of the PayPal account all day so I don't know what currencies people are paying in, but, as I understand it, the PayPal takes it in sterling."
Under the rules governing donations, amounts below £500 do not have to be declared.
(Image: Richard Tice, credit: Getty Images)
Duration: