Main content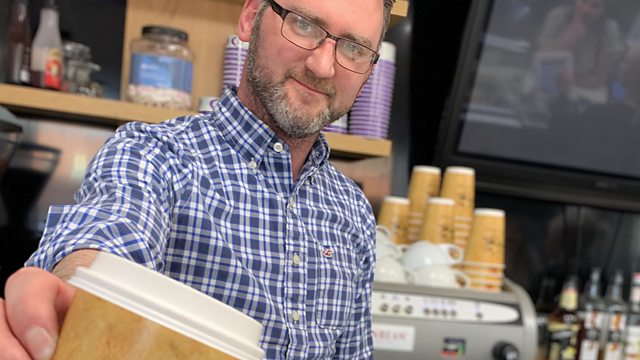 'My café caused GOT coffee cup blooper'
The co-owner of a café in Northern Ireland has told BBC Radio 5 Live that he believes his shop was responsible for the Game of Thrones coffee cup blooper.
HBO had to digitally remove a coffee cup that accidentally made its way into a scene.
Speaking to Adrian Chiles, the owner of Captain Cooks in Banbridge, Giles Conlon, said that HBO production staff regularly buy drinks from his premises.
This clip is originally from Chiles on Friday on 17 May 2019.
Duration: