Main content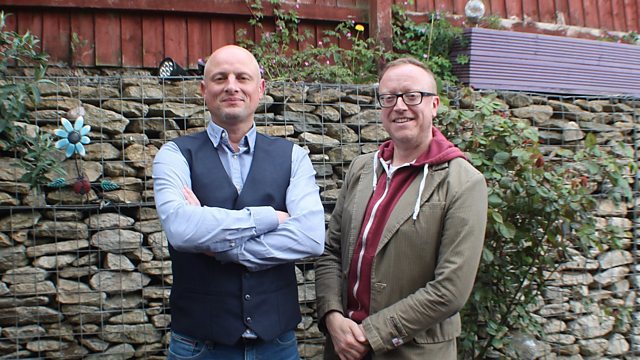 Andrew Marston celebrates five years of Breaking Bands (Bromsgrove)
• Coverage from the Stoke Prior Sports & Country Club.
• Rockers You Me At Six are in our Musicians' Masterclass with the secrets behind a #1 hit.
• Part one of the first-ever hometown gig for Redditch pop group Badeye, in session for BBC Music Introducing.
Music Played
Appearing at the Stadium Music Festival

In session

In the news

Appearing at Breaking Bands
23 - 27 May: Breaking Bands Festival, Stoke Prior nr Bromsgrove
Breaking Bands Festival brings the very best of the bands of the future into one place to open up the festival season and show what they can do.
It offers four days packed with a variety of genres, including punk, rock and metal where the bands can showcase their talent.
Taking notes from the past 20 years of attending festivals and events, the organisers have put a year of planning into the good, the bad and the ugly to come up with a festival they would pay to go to themselves!
In session
This week's live music comes from a duo who met 12 years ago at a house party and have never looked back. 
 
Scott Slater and Andy Empsall Walker, from Redditch, got chatting and realised - despite coming from completely different musical backgrounds - they love making catchy melodies together.
 
Whereas Scott lists his influences as The Beatles, Crowded House and Jason Mraz, Andy says his style comes from Jean Michel Jarre, Erasure, Duran Duran, ELO and cheesy pop!
 
They combine brilliantly as Badeye - catch their live session from the Railway in Redditch on this week's show.
 
"A fun cross-genre sound from a duo with an infectious passion for music" - Andrew Marston.
 
BBC Music Introducing in Redditch
This month's sessions were recorded at the Railway in Redditch, which has become one of the main go-to venues for live music in the area.
 
Every month, we rock up to one of our leading local venues at towns and cities across the region to reflect what's hot on the local scene.
 
Features
In the gig guide: Details of Breaking Bands Festival near Bromsgrove, Dubs In The Middle in Evesham, The Hay Festival, Mello Festival near Pershore, Under The Hill near Evesham, HowTheLightGetsIn in Hay-on-Wye and the Hereford Stadium Festival.
Musicians' Masterclass
Every week, we offer top tips and advice for new musicians - while giving an incredible insight into the industry for those who are just music fans.
 
On the sofa, this week, are the band You Me at Six - who topped the album charts and were then dropped when their record label got bought up.
 
Tonight, we investigate how to write a hit single.
BBC Music Introducing at the Hay Festival
At BBC Music Introducing in Hereford & Worcester, we support the very best new music from across the region.
 
Since 2005 we've broadcast more than a thousand sessions, helping to showcase some of our area's most talented musicians.
 
We've handpicked some of our favourite acts to join us on stage at Hay.
 
These artists didn't even know they were being considered – and we hope this inspires people to keep sending in their music, because we really do listen to everything.
 
These sessions will be broadcast throughout June on BBC Hereford & Worcester on Saturdays at 8pm and Sundays at 6pm.