Main content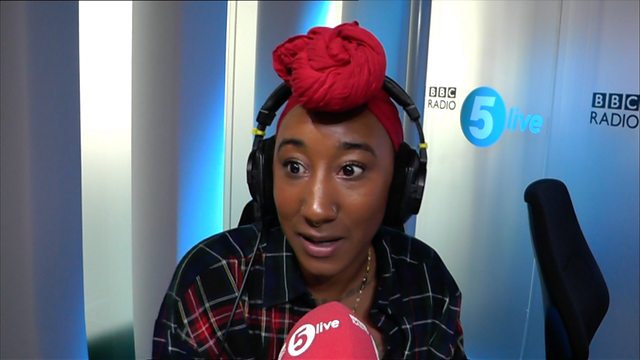 1Xtra's Jamz: 'I was criticised for dating white partner'
As part of BBC Radio 5 Live's Twenties Takeover, 1Xtra presenter Jamz Supernova has spoken openly about the criticism she received for dating a white person.
Speaking to Emma Barnett she described her "shock" that people had negative views towards interracial dating.
This clip is originally from The Emma Barnett Show on 16 May 2019.
Duration: