Main content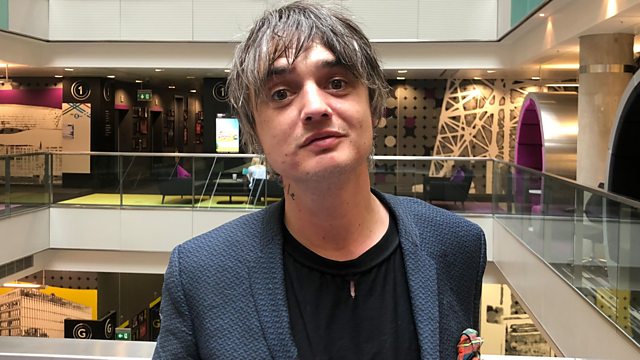 Pete Doherty on his encounter with a hedgehog
Pete Doherty has told BBC Radio 5 Live how a hedgehog caused his recent hand injury.
Speaking to Nihal Arthanayake, the Libertines frontman also explained the impact that owning a dog has had on him, saying, "I think they saved my life, my dogs".
This clip is from Nihal Arthanayake on Thursday 9 May 2019.
Duration: