Main content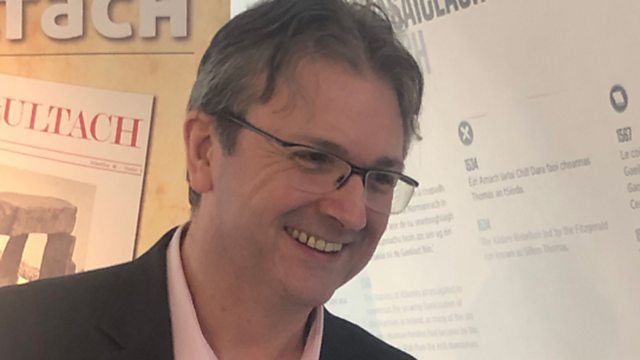 Maratón Bhéal Feirste, An tUltach, Infheistíocht i nDoire
Belfast Marathon 2019 too long, An tUltach creating an archive, Derry's City Deal
Pléann Fearghal Mag Uiginn Maratón Bhéal Feirste, a bhí rófhada, le Stiofán Ó Coinne, iriseoir agus reathaí a ghlac páirt ann. Tá meitheal oibre á lorg le dul a thochailt i gcartlann "An tUltach" chun taighde a dhéanamh ar chartlann shaibhir na hirise stairiúla seo. Fiosraíonn Ian Mac Murchaidh an scéal.
Pléann Máire Bhreathnach infheistíocht atá beartaithe do chathair Dhoire leis na hiriseoirí Gearóid Ó Muilleoir agus Áine Ní Bhreisleáin agus le hAodhán Connolly, stiúrthóir Cuibhreannas Miondíola Thuaisceart Éireann.
Fearghal Mag Uiginn speaks to Stiofán Ó Coinne about the Belfast marathon which was too long. Volunteers are being asked to delve into the rich archive of "An tUltach", to shine a light on Ulster's Gaelic history as described in the long-established magazine. Máire Bhreathnach speaks to Journalists Gearóid Ó Muilleor and Áine Ní Bhreisleáin and to Aodhán Connolly from the Northern Ireland Retail Consortium about the "City Deal" investment fund announced for Derry.