Main content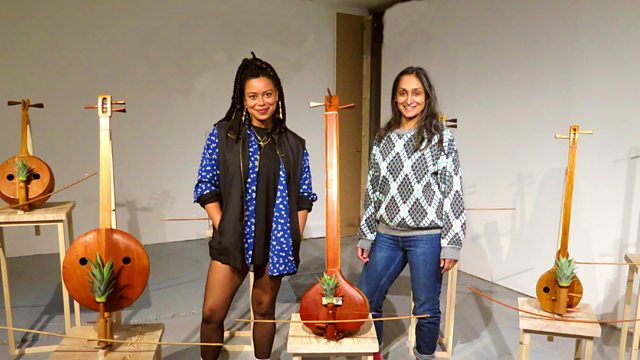 The Prototype
We assume the instruments we know and love today will be around forever. What if they're not? Hannah Catherine Jones meets inventors challenging the status quo.
We assume the instruments we know and love today will be around forever. What if they're not? What new forms and ideas could take their place? Hannah Catherine Jones takes you into the world of the prototype, meeting instrument inventors challenging traditions and shifting boundaries.
Sarah Kenchington is an artist and inventor living on a derelict farm in the Campsies, Scotland. Her curiosity for how instruments would sound if they were freed from humans led to a life-long endeavour. Twenty years later and she's still tinkering with her semi-mechanical orchestra, complete with hurdy-gurdy, 100-year old gramophone and ping pong machine.
Savinder Bual is an artist, animator and now instrument-inventor. She's fascinated with the pineapple - a fruit that symbolises Britain's dark colonial history whilst being a fun, popular motif. By spinning the pineapple head, she realised its leaves could pluck strings and make music. That discovery led to her making a complete orchestra of pineapple instruments.
The Mi.Mu gloves were invented by a team of scientists, technologists and e-textile designers. Using your movements to trigger sounds from a computer, they allow the performers the flexibility to move on stage without being connected to a computer. But if the sound isn't coming from the gloves themselves, does this still make them an instrument?
Hannah enlists the expertise of Adam Harper (musicologist, music critic, former church organ player), important grime figurehead Elijah (who runs the record label Butterz), multi-instrumentalist and producer Swindle, and the luthier Bill Bunce.
Hannah Catherine Jones is an artist, multi-instrumentalist, composer, conductor and founder of the Peckham Chamber Orchestra.
Produced by Eliza Lomas.