Main content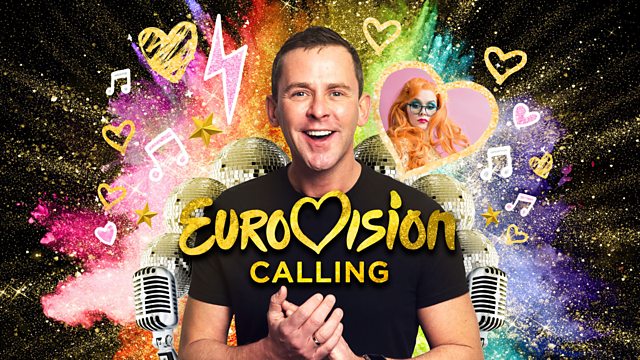 Ep14 - Rylan, Michael Rice, Kate Miller-Heidke and Richard Osman!
With just one week to go before the first semi final, Jayde and Scott have a pre-Tel Aviv chat with Rylan! Jayde meets Australia's Kate Miller-Heidke & Richard Osman gets lyrical.
We've made it! We are now just ONE WEEK away from the first semi final and to celebrate, we'll be talking to Scott's other Eurovision partner in crime, Rylan! Montenegro's D-Mol go 'Under the Spotlight' and we have a final catch up with our Prince, Michael Rice before we all reunite in Tel Aviv! Jayde will also be chatting to one of her favourite acts of the competition who'll be competing in the first semi final on Tuesday 14th May, Australia's Kate Miller Heidke! And finally, this week's Eurovision Lyric of the Week will be recited by none other than Richard Osman from Pointless!
Podcast
Scott Mills hosts your weekly Eurovision backstage pass to The Eurovision Song Contest.