Main content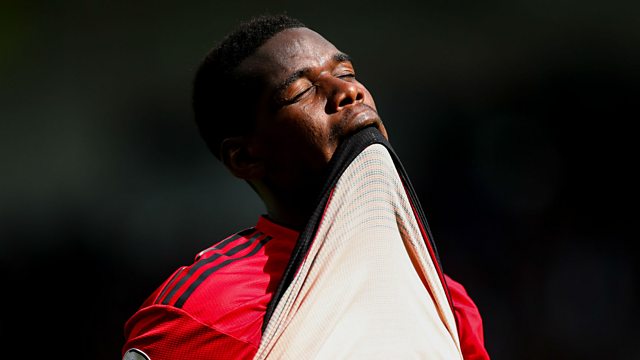 Man United miss out as Arsenal's hopes of a top four finish fade
Manchester United won't play Champions League football next season & Arsenal's hopes fade
Jonathan Overend is joined by former Stoke and Burnley striker Jonathan Walters, former Crystal Palace striker Clinton Morrison and former Premier League manager Owen Coyle as Manchester United and Arsenal slip up in the race for the top four.
Man United won't be playing Champions League football next season after a 1-1 at Huddersfield and Arsenal's best chance of making the Champions League is by winning the Europa League – after they were pegged back to a 1-1 draw with Brighton on Sunday.
The panel discuss what's gone wrong for Man United and Arsenal and how Virgil Van Dijk may have engineered a potential title winning moment for Liverpool in their 3-2 win over Newcastle.
The team also round-up the end of the Championship as Norwich are crowned champions and Derby make the play-offs.
Podcast
The latest football news, analysis and big name guests with the BBC Radio 5 live team.