Main content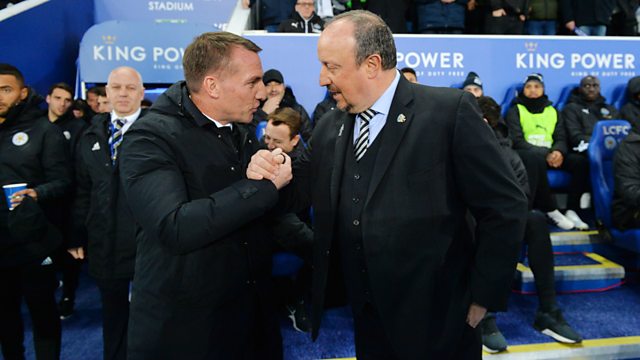 The Big Weekend Preview Pod
Darren Fletcher and Jermaine Jenas preview the weekend's football action
Darren Fletcher and Jermaine Jenas are joined this week by former Fulham midfielder Steve Sidwell and former West Bromwich Albion manager Darren Moore.
They discuss how two former Liverpool managers, Rafa Benitez and Brendan Rodgers, could have a huge say in the title race. And will anybody in the top four actually win this weekend?
Darren Moore also tells us what he has been up to since leaving West Bromwich Albion and how would he feel if his former team got promoted via the Championship play-offs.
Podcast
The latest football news, analysis and big name guests with the BBC Radio 5 live team.