Main content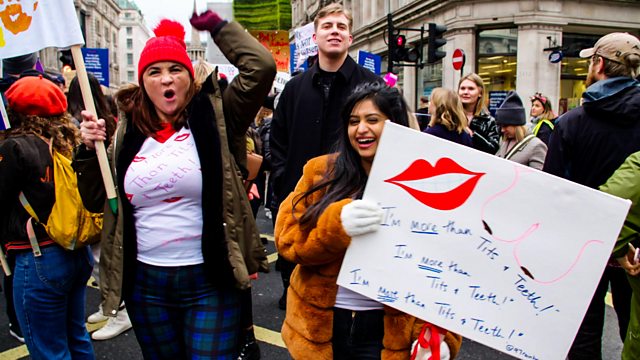 In the third phase of the experiment, the girls push their mums out of their comfort zone to challenge their ability to accept the differences in people that Generation Z celebrate
Five daughters have sent their mums undercover as 21-year-olds to bridge the generation gap and bring them closer.
Now into the third phase of the experiment, the girls are pushing their mums way out of their comfort zone as they challenge their ability to accept the differences in people that Generation Z celebrate. Liverpool's queer quarter becomes the mums' new stomping ground as they explore the Generation Z sexual revolution and genderquake. From bi to non-binary, the mums are playing catch-up and have their preconceptions about sexuality and gender challenged.
Taylor and Millie, whose mums have until now struggled to fully understand or accept their bisexuality, send their mums on a journey of discovery as they head undercover to a raucous Queer Bingo night, meet Charlie who is transitioning into man, and have a flirty night out shooting pool in a gay bar. Can the mums keep up the 21 Again charade and pass with flying rainbow colours?
Daughter Devon, encouraged by the other girls in the house, makes a bold move. Having the condition PFFD, acceptance is something Devon has struggled against in the past, but Devon's confidence is on the up and she's about to prove it with a surprise for mum Jo. With the girls on-board, Devon's ready to be out and proud of her disability and takes part in a photo shoot that is shown on a giant billboard in the city centre. And the mums are under pressure as they have to take to the mic in front of thousands of people, at the women's march in London, to prove to their daughters and the thousands of other 'sisters' in the crowds, what they've learned so far about life as 21-year old women. If they are going to be out and proud, they might as well go large!
Music Played
Timings (where shown) are from the start of the programme in hours and minutes
Credit
| Role | Contributor |
| --- | --- |
| Director | Roman Green |