Main content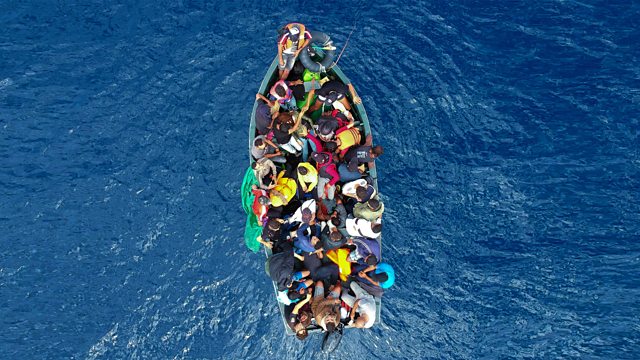 The crossing
At least 100 migrants have tried to cross the English Channel to the UK in dinghies this year. Assignment asks what's being done to stop people risking their lives at sea.
It's over two years since the authorities in France closed down the Jungle, the large migrant camp in Calais on the French coast. At its height more than 9,000 people from around the world lived in the camp while attempting to make it across to the UK, often hiding in the back of lorries or packed into small boats. It was hoped the camp's closure would stem the number of people risking their lives to try to get to Britain. But has it worked? In December, Britain's Home Secretary, Sajid Javid, declared the number of migrants attempting to cross the English Channel in boats a 'major incident' and since then more than 100 people have been picked up in 2019. For Assignment, Paul Kenyon investigates the British gangs making big money and risking migrants' lives smuggling them across the Channel and reports on the attempts to break up their networks.
Reporter: Paul Kenyon
Producer: Ben Robinson
(Image: An aerial photo shows a boat carrying stranded migrants. Credit: MARCOS MORENO/AFP/Getty Images)
Podcast
Download the latest documentaries Investigating global developments, issues and affairs.