Main content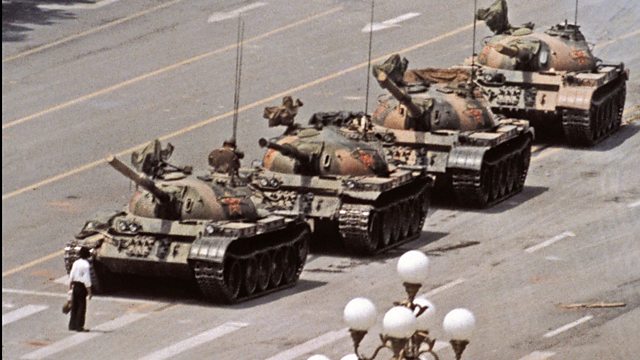 The real story behind the Tiananmen 'Tank Man'
A lone man standing unarmed in front of a tank has become one of the most recognisable images from the Tiananmen Square protests in 1989.
Multiple people captured the moment but photographer Jeff Widener's is probably the most widely used photo of the man who became a defiant symbol against oppression.
Speaking to BBC Radio 5 Live Breakfast he said if it wasn't for the help of a stranger the image "would never have gotten out to the rest of the world".
This clip is originally from 5 Live Breakfast on Sunday 28th April 2019.
Photo credit: Jeff Widener/AP
Duration:
More clips from In Short