Main content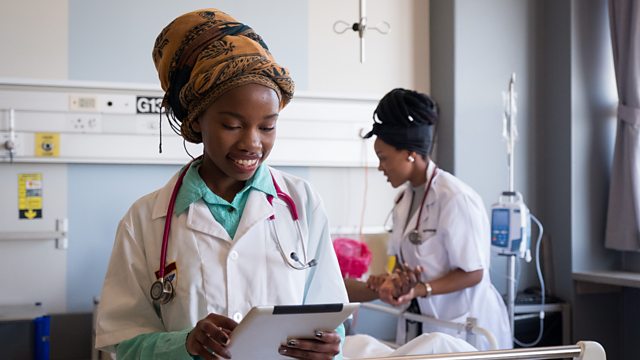 There are 'two sides' to 'Brain Drain'
Nigeria's Minister of Labour and Employment, Dr.Chris Ngige says the nation doesn't suffer from a 'Brain, Drain' in the medical profession with surplus doctors.
The public seems to disagree, causing uproar on social media. We assess the myths, and realities of the Africa 'brain drain' phenomenon.
Also; operations manager at Siginon Global Logistics, Winstone Akweyu tells us why it's so expensive to move goods in and around Africa.
Plus; we learn how farmers in arid areas can build resilience in the face of advancing climate change.
From our studios in Nairobi, Maya Hayakawa presents this edition of BBC Money Daily.
Duration:
More clips from Money Daily