Main content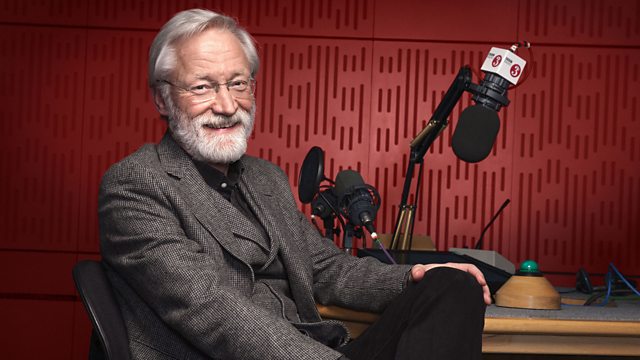 Handel, Messiah and Dublin
Donald Macleod tells the real story behind one of music's most popular masterpieces
Donald Macleod tells the real story behind one of the most popular masterpieces ever composed.
In 1741 Handel packed his bags and left London for Dublin, where he spent nearly nine months writing and performing in the city. The main work that he premiered there was a new oratorio which proved to be one of the landmarks of his career. Across the week we hear the whole of Handel's Messiah, uncover the secrets of its origins and dispel the myths that still surround it.
To begin this week's episode, Donald and his guest Ruth Smith paint a picture of Handel's life in London as he prepared to leave for Ireland, examining the way in which the texts and ideas of Messiah respond to the social and intellectual turbulence of the time. Next, they focus on Handel's relationship with his extraordinary collaborator, Charles Jennens, who conceived the idea of Messiah. They discuss Handel's arrival in Dublin and how he gathered his forces for his hotly-awaited concert series, the sensational reception of Messiah's premiere, and the work's long association with charity. Finally, we hear about the legacy left embedded in Messiah, and how the work has come to mean so much to generations of singers and music lovers long after the deaths of Handel and Jennens.
Music featured:
Messiah
Ode for St Cecilia's Day (Final movement)
Israel in Egypt (excerpts)
Saul: Act I 'How excellent Thy name'
Athalia: Part I Scene 4 'Gloomy tyrants, we disdain'
L'Allegro, il Penseroso ed il Moderato: As steals the morn
Alexander's Feast: Revenge, Timotheus cries
Organ Concerto Op 7 No 1 in B flat major, HWV 306
Saul: Act I Scene 5, "O Lord, whose mercies numberless"
Utrecht Te Deum, HWV 278 (movements 5 – 10)
Samson: Act I, Scene 2 'O first created beam!'
Samson: Act II, Scene 1 'Return, O God of hosts!'
Belshazzar: Act I, Scene 3
Presented by Donald Macleod
Produced by Amelia Parker for BBC Wales
For full tracklistings, including artist and recording details, and to listen to the pieces featured in full (for 30 days after broadcast) head to the series page for George Frideric Handel https://www.bbc.co.uk/programmes/m0004dq7
And you can delve into the A-Z of all the composers we've featured on Composer of the Week here: http://www.bbc.co.uk/programmes/articles/3cjHdZlXwL7W41XGB77X3S0/composers-a-to-z
Six mind-expanding music podcasts to download in 2019