Main content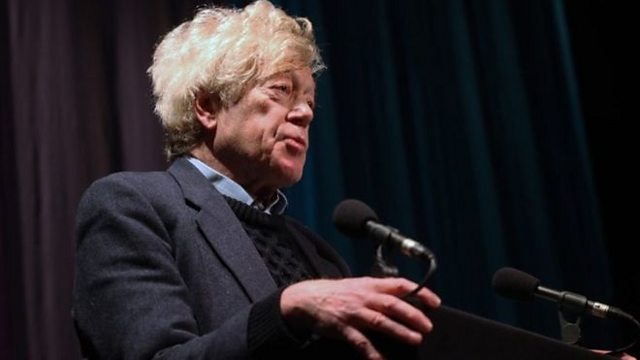 Sir Roger Scruton: I want my name cleared
Sacked government adviser Sir Roger Scruton on why he feels unfairly treated
The conservative philosopher Sir Roger Scruton was sacked as an unpaid government adviser this month after an interview he gave to the New Statesman magazine. It was promoted by the interviewer George Eaton as 'a series of outrageous remarks'. He tweeted some of them and in Parliament Sir Roger was likened to a white supremacist.
But Sir Roger's friends have hit back -- publishing in the Spectator -- an account of the interview that was very different and coming up with a recording of it. It is not known whether that recording was stolen or not. George Eaton says: "It was not my words that caused his sacking but his own, intemperate comments."
The Today programme's Justin Webb asked Sir Roger Scruton if that was true or false.
Mr Eaton says he truncated some of Sir Roger's remarks on Twitter and should have given more context there - but he stands by the interview itself and on China, for example, says Sir Roger never directly mentioned the Chinese Communist Party.
(Image: Sir Roger Scruton, credit: Getty images)