Main content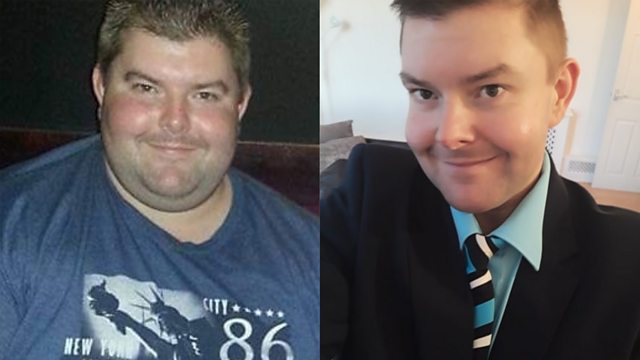 Having to buy extra seat on plane led to dream job
A man who had to book two seats when he travelled by plane has landed his dream job as a flight attendant after losing 10 stone (63.5kg).
Speaking to BBC Radio 5 Live's Emma Barnett, Liam Imion-Harvey who was 24 stone(152.4kg), says the turning point came when his extension belt did not make him comfortable.
This clip is originally from The Emma Barnett Show on 25 April 2019.
Duration: