Main content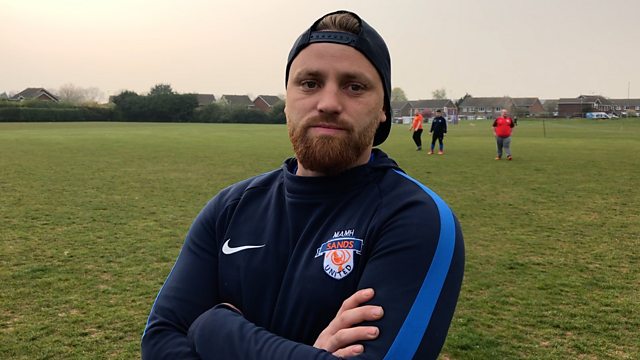 Football team formed to support dads who've lost a child
A group of men who have each lost a baby are using football as a way to help deal with their grief. Sands United FC was set up in 2018 by Rob Allen, for dads who have lost children to stillbirth or miscarriage. Rob and his partner Charlotte lost their daughter Niamh in October 2017 and he told Radio 5 Live he wanted to give her "a legacy".
The name of the team comes from the charity which supports it, the Stillbirth And Neonatal Death Society. It's now proving so successful that more teams are getting together across the UK.
Rob says the team has given dads "access to support" and allowed them to surround themselves with people "who know exactly how they feel".
"It's just about keeping that child alive however we can in whatever means suits the parents of that child."
Film by Radio 5 Live Drive.
Duration: