Main content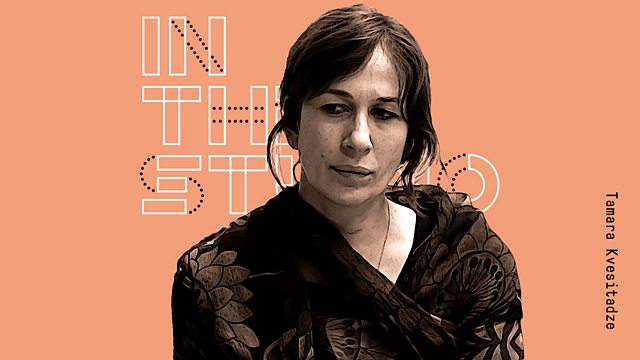 Tamara Kvesitadze: Kinetic artist
We follow the story of Sigh, a huge moving sculpture by Georgian artist Tamara Kvesitadze, due to be installed at a Buddhist resort in Wuxi city, China later this year.
Tamara Kvesitadze, a kinetic artist from Georgia, is best known for Man and Woman, a 26-feet tall moving sculpture located in the coastal city of Batumi. Each evening, along the seafront, the two huge steel figures move closer together, and momentarily merge, before passing through one another.
Tamara's large-scale kinetic sculptures often combine elaborate moving mechanisms with evocative imagery, and her latest project, Sigh, is no exception. Due for installation at a Buddhist resort in the Chinese city of Wuxi, Sigh has been commissioned to be a reflection on the country's traditional philosophy, as well as the more progressive thinking of modern day China. Natalia Golysheva follows the story of Sigh by joining Tamara as she works on the project across several months, taking her from London to Georgia and back, and searches for the perfect way to balance the modern and the traditional.
Featured in...
The podcast that takes you into the minds of the world's most creative people