Main content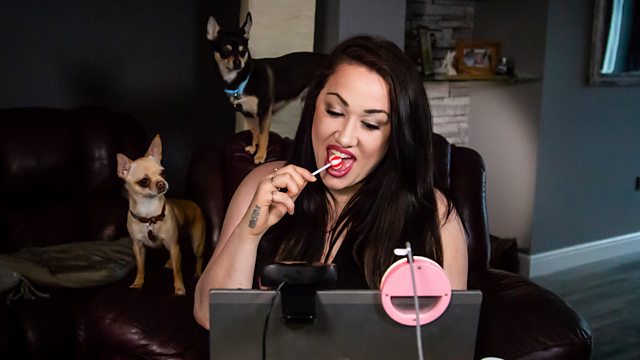 Common People
Three complete strangers, from different walks of life, are brought together to discover a revelation: they all have one person in common, and she works in the sex industry.
Three strangers immersed in the world of camming come together to discuss its impact on young people. But their views are radically different. While one sees it as a respectable trade full of dedicated and liberated women, another sees it as a direct exploitation of the male libido. The third sees it as a haven for lonely people like himself to reconnect with the intimacy that's missing from their lives.
What they don't know is that they all have one person in common – and she's watching the conversation from the next room. Bex is a curvy cam model, and she's witnessing their unfiltered feelings about her and the industry unfold.
Filled with passionate debates, disagreements, humour and revelation, will our common people unite? Or will their revelations polarise them further?
Featured in...
Competitions, real lives and big laughs.

Brand new fresh, cutting-edge and unmissable titles, from BBC Three.