Main content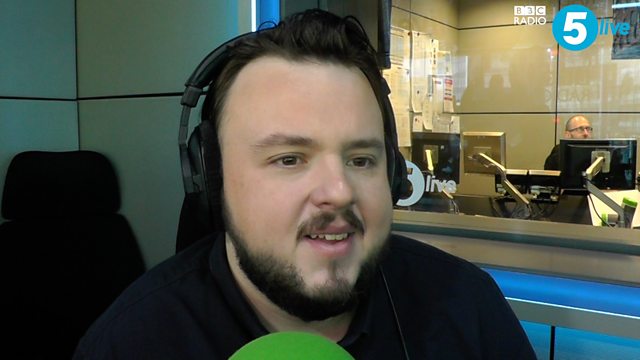 GoT WhatsApp: 'Maisie and Sophie are ruthless'
Games of Thrones actor John Bradley, who plays Samwell Tarly in the TV series, has told BBC Radio 5 Live about the GoT actors WhatsApp group.
Speaking to the Must Watch podcast, Bradley said Maisie Williams, who plays Arya Stark, and Sophie Turner, who plays Sansa Stark are the best contributors to the group. He said it's "no holds barred… it's a sign that people are comfortable with each other".
This clip is from Must Watch on Monday 15 April 2019.
Duration: