Main content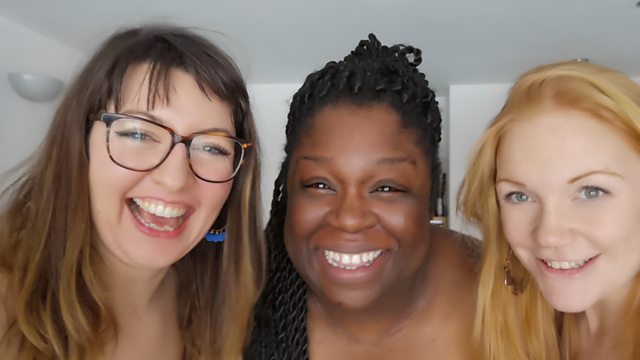 "I'm conscious that people will see my race before my face"
Monty Onanuga talks Eurotrash; twerking; "church bangers"; bath time and porn.
Monty Onanuga, co-host of the "No County for Young Women" podcast, confesses the joys of watching Eurotrash with the sound down, porn preferences and what it means to be "dickmatised".
The 33-year-old talks about the impact religion has had on her life and it brings the group on to the topic of "church bangers"....all whilst sharing THAT laugh!
In the final chapter of their London adventure Jen and Kat travel across the capital whilst celeb spotting and sharing boring facts!
Podcast
Two friends. One guest. No clothes. Celebrating and undressing the taboos about nudity.