Main content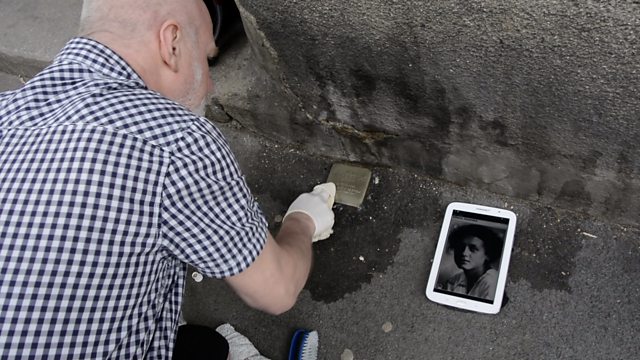 How expat Trevor honours Holocaust victims
A British man is cleaning 311 brass plaques on the streets of Prague, installed in memory of the city's Holocaust victims.
Trevor Sage says he was inspired to look after them after seeing that some were looking "grimy".
Each plaque marks where a Holocaust victim once lived.
Speaking to BBC Radio 5 Live's Emma Barnett, Trevor explained the profound affect the Holocaust has had on him.
This clip was taken from the Emma Barnett programme on Thursday 11 April 2019.
Duration: