Main content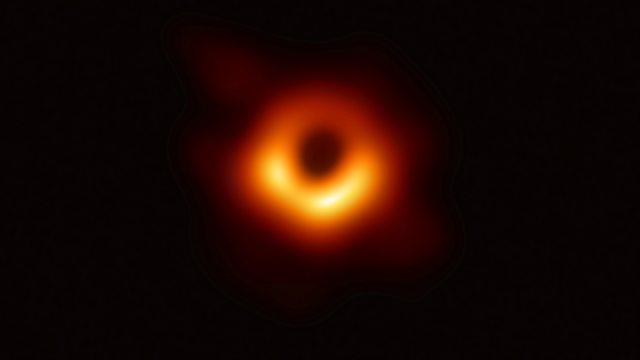 Katie Bouman: The woman behind the first black hole image
Astronomers have captured the first ever image of a colossal black hole, located in a distant galaxy 55 million light years from Earth.
The picture shows a halo of dust and gas, which traces the outline of the black hole at the heart of the M87 galaxy.
It measures 40 billion kilometres across - that's three million times the size of the Earth.
Speaking to BBC Radio 5 Live, Katie Bouman said the moment she first saw the image was "pure amazement".
Duration: