Main content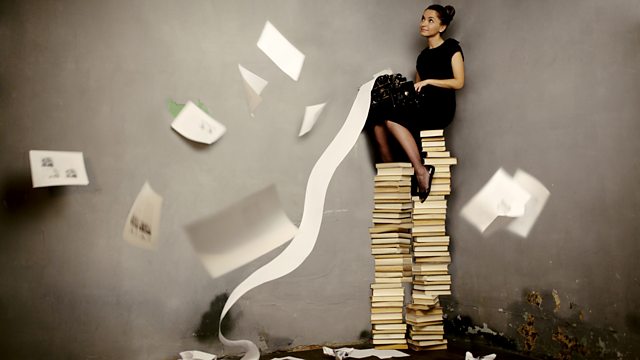 Your Perfect Summer, On Sale Here
What will happen when VR games can deliver real love?
Ben Tavassoli, Oliver Chris and Claudie Blakley star in Ed Harris's twisted romance.
What will happen when VR games can deliver real love?
Theo has been booked to give twenty-four hour care to a gamer who's in an elective coma. The new immersive game he's playing simulates your first love affair.
But is it a simulation? Not to Theo...
Ben Tavassoli stars as Rash in Anthony Horowitz's new police drama, 'New Blood', on BBC One. He played Alpha in 'No Offence', and has recently appeared in 'Silent Witness' and 'Tyrant'.
Oliver Chris has starred in great British comedies from Bluestone 42 to Green Wing and The Office. He was the original Stanley Stubbers opposite James Corden in 'One Man, Two Guv'nors', played the Assistant Commissioner opposite Billie Piper in Richard Bean's 'Great Britain', and Prince William in Mike Bartlett's 'King Charles III'.
Claudie Blakley became well-known for her roles in period dramas 'Cranford', 'Lark Rise to Candleford' and 'Gosford Park'. More recently she's starred with David Threlfall and Steven Macintosh in 'What Remains', with David Morrissey in 'The Driver', and recently theatre roles include 'The Painkiller' with Rob Bryden and Kenneth Branagh.
Ed Harris's writing for radio has included winning the Audio Drama Award for BILLIONS, Sony Gold for THE RESISTANCE OF MRS BROWN, the Writer's Guild Award for TROLL, and THE WALL nominated for the Prix Europa. He writes the Radio 4 comedy DOT.
The music for the game is by Abi Fry
Theo ..... Ben Tavassoli
Saskia ..... Claudie Blakley
Paul ..... Oliver Chris
Sophie ..... Scarlett Brookes
Theresa ..... Adie Allen
Game ..... Nicola Ferguson
Human ..... Nick Underwood
Produced and directed by Jonquil Panting
This was originally broadcast on Radio 4.