Main content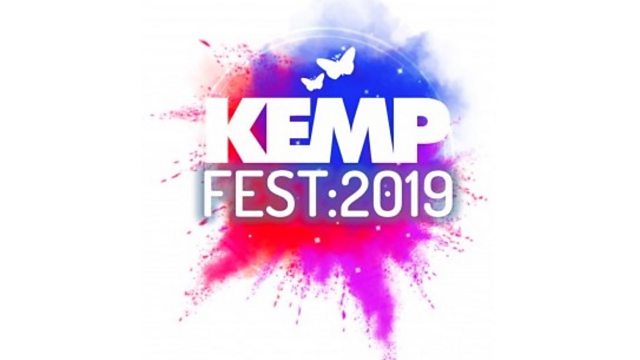 Andrew Marston with details of our area's newest festival
• He once toured with Mike & The Mechanics; we'll be hearing from Worcester musician Paul Menel.
• Hearing about a brand new festival in our area - being set up by Kidderminster's Kemp Hospice.
• How a singing group in Worcestershire is improving the lives of its members.
Music Played
Artist of the Week

Appearing at our Redditch recording session
KEMPfest
A Wyre Forest hospice will host its first-ever music festival, in August, to celebrate its 50th birthday.
 
Kemp Hospice was founded in 1969 and it costs £1.5m a year to provide free healthcare to its patients and their families.
 
The inaugural celebration will be taking place at SHED Food & Drink in Crossway Green, near Stourport, on Sunday, 18 August.
Artist of the Week
This week, we're championing the sound of a Worcester musician who, in a previous life, fronted a prog-rock band signed by the managers of Def Leppard that went on to support Foreigner, Jethro Tull, Ronnie Wood and T'Pau.
 
Famous fans include Mike Rutherford, of Mike & The Mechanics, who invited Paul Menel's band IQ to tour their classic album 'The Living Years' and compared Paul's vocal style to that of Paul Carrack.
 
Since his time with IQ, Paul moved to Worcestershire, grew a family and will be going back out on tour this year.
Voices Unlimited
It's a group of more than 100 people who regularly get together in Worcester to sing their hearts out, but Voices Unlimited would describe themselves as a world away from a 'conventional choir'.
Members say being part of it has changed their lives: "I had a big health scare. I wrote my own funeral. I was going to tell people what I regretted. When I got better I joined this wonderful group of people and I have sung ever since." 
Another singer said: "I actually suffer with depression and I decided to do something with my life. I joined seven years ago and have never looked back. It's this massive great family every week." 
Another said: "I'm part of 100 and I'm not the best singer here and I'm probably not the worst, but I love it. It just brings something to your life that you just never knew that you could have and love." 
The group meets most Tuesday evenings at St. Peter's Church Hall in Worcester and to find out more, visit
voices-unlimited.co.uk
BBC Music Introducing in Redditch
BBC Music Introducing is returning to the Railway in Redditch, which has become one of the main go-to venues for live music in the area.
 
Every month, we pitch up to one of our leading local venues at towns and cities across the region to reflect what's hot on the local scene.
 
Join us from 2pm-6pm to see the best new music in town. Admission is free.