Main content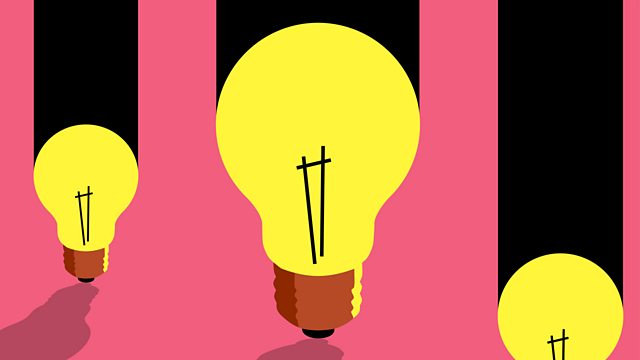 The Emotion of Now
Joy, anger, anxiety, schadenfreude or shame. Denise Mina, Kehinde Andrews, Jen Harvie, Hetta Howes & Michael Hughes join Matthew Sweet and an audience debate at Sage.
Matthew Sweet and a panel of experts stand-up for their emotion of choice in a debate about the most pertinent emotion for understanding Britain today. Is it Joy? Anger? Anxiety? Schadenfruede or shame? The panel express their feelings and an audience vote at the 2019 Free Thinking Festival at Sage Gateshead has the final say.
Kehinde Andrews is Professor of Black Studies at Birmingham City University. His books include Back to Black: Retelling Black Radicalism for the 21st Century and Resisting Racism: Race, Inequality and the Black Supplementary School Movement.
Denise Mina's crime novels include The Long Drop, The DI Alex Morrow series, the Paddy Meehan series which were filmed by BBC TV, The Garnetthill series, and graphic novels. She has been inducted into the Crime Writer's Association Hall of Fame.
Tiffany Watt Smith is the author of The Book of Human Emotions and Schadenfreude: The Joy of Another's Misfortune and was one of the BBC Radio 3 New Generation Thinkers in 2014. A bout of chicken pox prevented her from promoting her ideas about schadenfraude so her husband, the writer Michael Hughes took her place in this debate.
Jen Harvie is Professor of Contemporary Theatre and Performance at Queen Mary University of London, the author with Paul Allain of The Routledge Companion to Theatre and Performance and with Professor Dan Rebellato (Royal Holloway, University of London), she co-edits Palgrave Macmillan's large series of small books Theatre &
Hetta Howes is a Lecturer in English at City University in Medieval and Early Modern Literature and is a BBC Radio 3/AHRC New Generation Thinker
You can find short films by Tiffany and others at https://www.bbc.com/ideas/playlists/the-story-of-human-emotions
Producer: Debbie Kilbride