Main content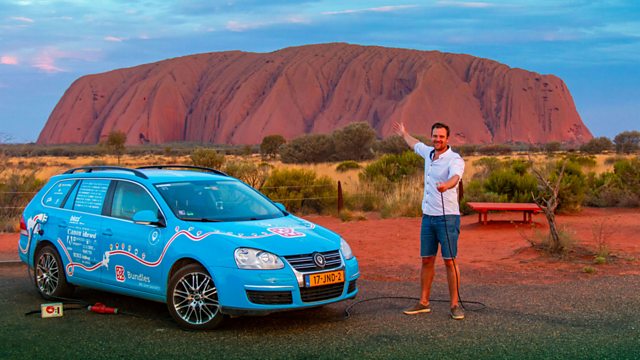 Amsterdam to Sydney in the 'Blue Bandit'
Dutchman Wiebe Wakker has completed the longest electric car journey ever recorded - reaching the Royal Botanical Gardens in Sydney in Australia, more than two years after setting out from Amsterdam.
He took the 'Blue Bandit' - a converted Volkswagen Golf - across the world to prove the viability of electric vehicles - but says his best memories were of the kindness of ordinary people in Europe, Iran, India and Australia.
He believes that if the car hadn't been modified to use clean energy, the journey would have consumed nearly seven- thousand litres of petrol.
Wiebe Wakker spoke to Newsday's Lebo Diseko about the epic journey.
(Photo: Wiebe Wakker with the 'Blue Bandit' Credit: Wiebe Wakker)
Duration: