Main content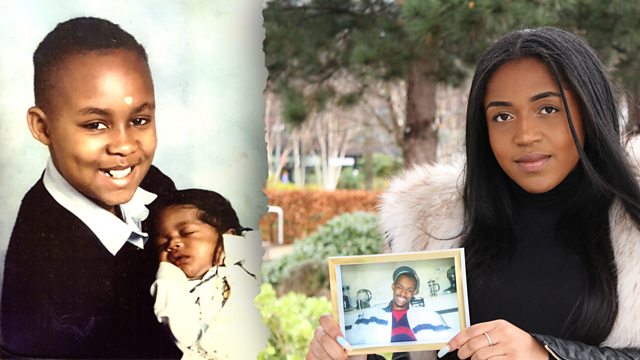 Life After My Brother's Murder
Thirteen years after her brother was stabbed and murdered, Chanell must write a letter for the murderer's parole. A brutally honest film about grief and the effects of knife crime.
A brutally honest film about grief and the ripple effects of knife crime.
When Chanell Wallace was 11 years old, her brother Daniel, 20, was stabbed and killed on the streets of Nottingham. His murderer was given a life sentence, but 13 years on his parole process will soon begin.
Daniel's family have been invited to write a Victim Personal Statement that will be considered in the parole process, and Chanell, now 24, has volunteered to write it. A child when the murder took place, Chanell was shielded from much of the detail, so first she needs to find out what happened to her big brother, why he died so violently, and get to grips with how she feels about the man responsible.
Looking into the broader context of knife crime both then and now, Life After My Brother's Murder is a brutally honest film laying bare the grieving process of one family who lost a son and brother to violent crime.
Credits
| Role | Contributor |
| --- | --- |
| Presenter | Chanell Wallace |
| Director | Paul Wells |
| Executive Producer | Fran Baker |