Main content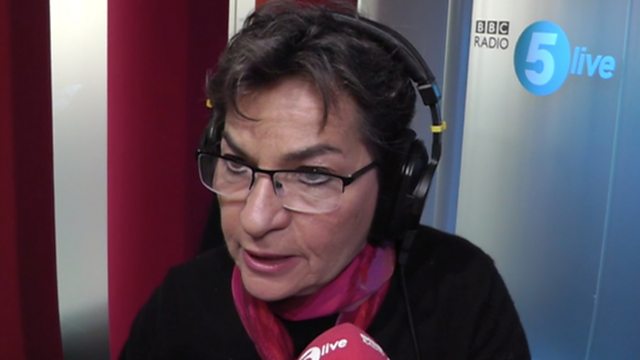 5 things you can do for a healthier environment
Christiana Figueres – who helped secure the Paris Climate Change Agreement in 2015 – has told BBC Radio 5 Live five things we as individuals can do to help our environment. For starters, she suggests:
"Make sure that you are not eating high carbon. This means, actually, not eating red meat every single day."
Christiana Figueres is the former Executive Secretary of the United Nations Framework Convention on Climate Change. She now uses her organisation Mission 2020 to pressure countries to do more to stop global warming.
This clip was taken from the Emma Barnett programme on Wednesday 3 April 2019.
Duration:
Featured in...
Everything you need to know about climate change as part of 5 Live's Cool Planet season.