Main content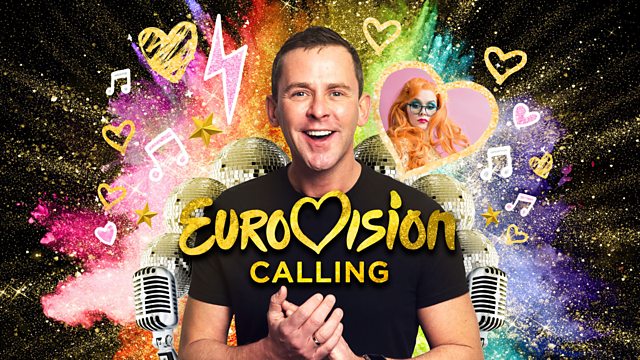 Ep9 - "Why are your melodies so good?"
Scott chats to Anne-Marie, who reveals she MIGHT write Cyprus's Eurovision entry next year- we're not joking! We also chat to Sweden's entry for 2019, Croydon born John Lundvik!
In this week's episode we'll be talking to John Lundvik! He's the Swedish representative for Tel Aviv 2019 and he also co-wrote our song, Bigger Than Us. Talk about a competitive streak, he's the first person in Eurovision history to be competing against himself. Plus, Scott calls Essex chart-topper Anne-Marie and she explains why Scandinavians are so good at Eurovision. Anne-Marie also reveals why she might write Cyprus's Eurovision entry for 2020, we're not joking! We'll also be chatting to another Eurovision Hero, this week it's Bristol University's Eurovision Society co-founder, Luke Hardwick. And finally, it all gets a bit 'rowdy, rowdy,' as we put Switzerland's Luca Hanni 'Under the Spotlight.'
Podcast
Scott Mills hosts your weekly Eurovision backstage pass to The Eurovision Song Contest.