Main content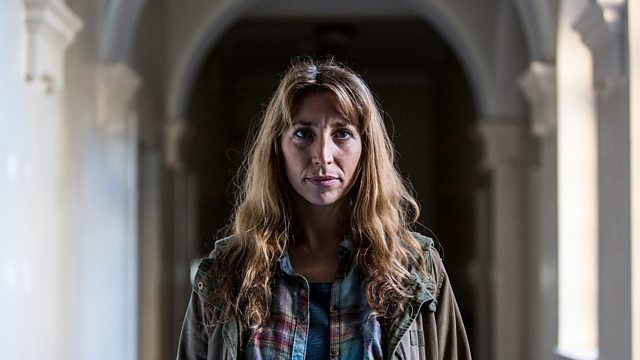 When Miri Matteson returns home after eighteen years, she stumbles back into adult life in the coastal town she once knew, while the shadow of her past looms large.
Meet Miri Matteson, she's just arrived back in her home town - a place she no longer recognises - in the dysfunctional family home she involuntarily vacated as a teenager, living with the parents she can no longer hold a conversation with. Just released from prison after eighteen years and trying to nudge her way back into society, Miri is the ultimate Adult Beginner - a funny, endearing, awkward woman determined to move on from her violent past.
But life post-prison is not proving easy. Her Tamagotchi has gone the same way as her idols George Michael, Bowie and Prince, her parents Caroline and Oscar are presenting a happy and united front despite the cracks beginning to show, and Miri's attempt to reconnect with her teenage sweetheart Dom opens up a whole new can of worms. If only she could land a job, that could be the ticket to a new life - but with no money and no driver's licence Miri is forced to seek work in the small town that remembers her only for what she did all those years ago.
To top things off there's chemistry bubbling between Miri and her new neighbour Billy. Can she keep her past hidden from him? And who is this stranger in town who seems to be stalking Miri's every move? With the terrible truth of what happened all those years ago constantly threatening to surface, Miri's struggle to move on becomes ever more desperate – but in a small town where her crime was the biggest headline of the decade, will anyone ever let her?
More episodes
Previous
You are at the first episode
Credits
| Role | Contributor |
| --- | --- |
| Miri Matteson | Daisy Haggard |
| Caroline Matteson | Geraldine James |
| Oscar Matteson | Richard Durden |
| Billy | Adeel Akhtar |
| Dom | Jamie Michie |
| Anna | Souad Faress |
| Janice | Jo Martin |
| Writer | Daisy Haggard |
| Writer | Laura Solon |
| Director | Christopher Sweeney |