Main content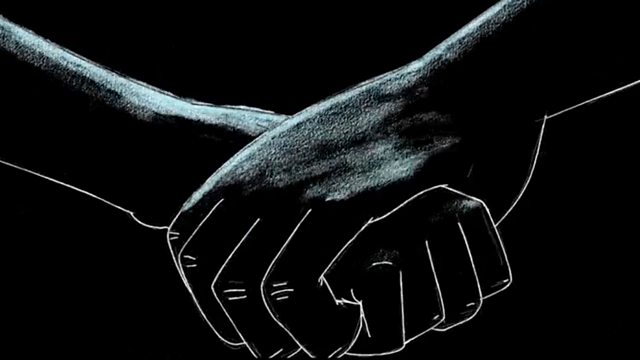 1. Anatomy of a Stabbing
Anatomy of a Stabbing: Episode 1
Since 2017 there have been more than 600 fatal stabbings in the UK, and over the next two weeks we're going to be following the story of one of them.
Two years ago Jonathon James (JJ) McPhillips was stabbed to death on a busy high street in London.
Andrew Bomford has spent the last year following the story of his mother Michelle McPhillips, as she seeks justice for the murder of her only son.
(Photo: A drawing of holding hands, Credit: Cribble)
Duration: