Main content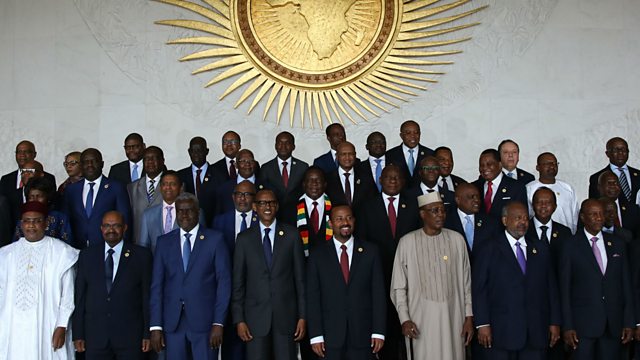 Do you know your 'legislooters' from your 'fallists'?
Do you need to expand your political vocabulary of African English? A "Dictionary of African Politics" has been released and might just do the trick. An unconventional compilation of political figures and terminology, it includes terms such as "don't kubeba", "legislooters" and "Rhodes must fall".
The dictonary has been compiled by three experts on African politics, a Nigerian graduate, a researcher in Burkina Faso, and Professor Nic Cheesman who spoke to Newsday's Karnie Sharp.
(Photo: African leaders pose for a family photo following the 11th extraordinary Summit of the African Union. Credit: Getty Images)
Duration: