Main content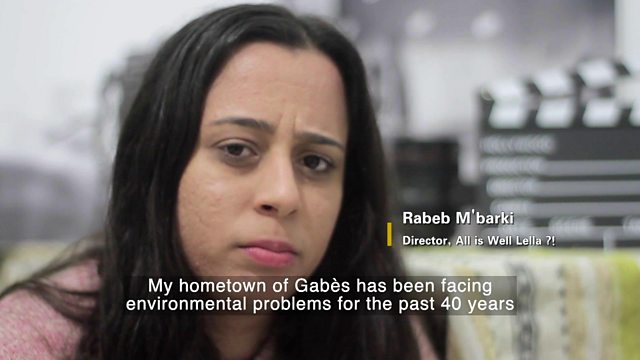 Rabeb M'barki
Rabeb Mbarki, director of 'All is Well Lella?!', explains the extreme danger of the pollution in Gabès.
All is Well, Lella?! | short documentary, directed by Rabeb M'Barki | 33' | Arabic with English subtitles | 2018
The level of pollution in Tunisia's Gulf of Gabès is at dangerously high levels. The locals refer to the phosphogypsum falling from the factories into the water as 'ISIS', comparing it to a cold-blooded killer. As the pollution increases, more plastic floats upon the shore, fishermen are unable to catch live fish, and dead birds are found in the water. How does this ecological demise reflect on the surrounding life, and on the bodies that govern them?
Duration: